IIMA Lyon 2015
IIMA Lyon 2015 Conference
Du 22/07/2015 au 24/07/2015
Domaine de Rockefeller - 8 Avenue Rockefeller, 69008 Lyon, FRANCE
---
Accueil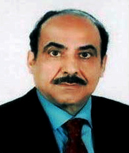 It is our pleasure to welcome you to the 2nd Conference of the International Iraqi Medical Association and Lyon University (IIMA-L.U.), taking place in Lyon, from July 22nd to 24th, 2015.
International Iraqi Medical Association is so grateful for your fruitful support and contribution in order to hold this medical conference and do the best to succeed it.
The main target of holding a Conference in Lyon is to:
- Build mutual and cooperative activities between our Association and Lyon University.
- Establish well medical and social relationships between Doctors of our Association and Doctors of France Country.
- Exchange the scientific knowledge.
IIMA seeks in the coming future to hold more scientific activities with Lyon University such as Annual Conference, Specialized Conferences, Medical Training Courses, Research Work, and Post –Graduate Studies.
Targets of the IIMA:
1- To facilitate social and professional communication between doctors all over the world.
2- To increase international exposure of doctors and encourage their contribution to global medical activities.
3- To cooperate with prominent international and regional medical associations.
4- To supervise Training programs for IIMA members, in partnership with prominent Medical Institutes all over the world.
Since 2005, twelve (12) General Conferences, six (6) Specialized Conferences, three (3) Workshops and one (1) Symposium have been held in the Emirates, Turkey, Spain, Malaysia and France.
My best thanks and gratitude for all those enriching scientifically this Conference and most especially to Prof. Mustafa Adham. Hoping to see you all again. Please, accept my sincere regards to all of you… Best Regards.
Dr. Ali Harjan
IIMA President
International Iraqi Medical Association and Lyon University 2nd Conference (IIMA-L.U.).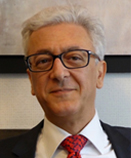 Lyon University and Faculty of Medicine is delighted to welcome delegates of International Iraqi Medical Association (IIMA) to the IIMA-L.U. 2nd Conference in Lyon.
It gives me great pleasure to invite you to attend this meeting from Wednesday 22nd to Friday 24th July 2015.
This meeting gathers leading specialist and experts in different medical fields from the Lyon University & Faculty of Medicine. This is the second time that the IIMA has come to Lyon, and we are particularly delighted to host this meeting.
This meeting offers a multidisciplinary state of the arts comprehensive lectures and new horizons in medical care.
We look forward to welcoming you to this outstanding meeting.
Pr M Adham
Chairman, Scientific & Local Organizing Committee